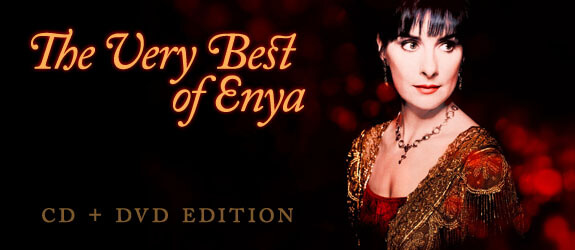 Enya Lyrics: songs, videos & more
Enya Lyrics features Enya's song lyrics and translations, videos, discography, biography and more!
Also: complete list of Enya songs, site search and miscellaneous page.
Who is Enya?
Enya is a Grammy Award Irish singer, often labeled as "New Age". Singing and playing all instruments by herself, she made world hits such as "Only Time", "May It Be" and "Orinoco Flow (Sail Away)". More about Enya »
Artists like Enya: Celtic Woman, Clannad (Enya's family band), Loreena McKennitt, Vangelis and Yanni.

News
The Very Best of Enya Pre-Order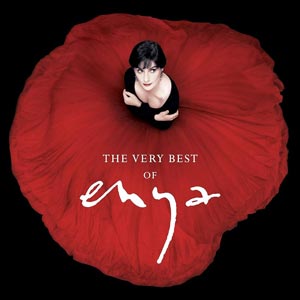 October 31st 2009 — Amazon is pre-ordering the new Enya album, The Very Best of Enya, in CD only and CD + DVD formats.
The Very Best of Enya page on Enya Lyrics
October 5th 2009 — Even though we don't have more informations than the cover and some release dates, Enya Lyrics lauches a page on The Very Best of Enya, a new, official collection of Enya songs, featuring documental footage in a DVD. Check it out often for news on this album.
New 'Best of Enya' Japan release
September 8th 2009 — The new 'Best of Enya' (title not known at this time) will be released in Japan November 18, 2009. The special edition with a DVD will also be available acording to CD Japan here and here. More details coming soon.
New 'Best of' in November
September 1st 2009 — Warner Music will release an new "Best of Enya" album in November 16, announced Enya official site. The songs will be chosen by Enya, Nicky and Roma Ryan from all Enya songs.
A special edition will also be released, coming with a DVD (maybe with all Enya music videos) and a documentary.
The last Enya collection was Paint the Sky with Stars, 1997, which had 14 songs, including 2 new recordings.
More information is coming soon.
Older Enya news in our news archive. See also Enya.sk.
Browse Enya Lyrics